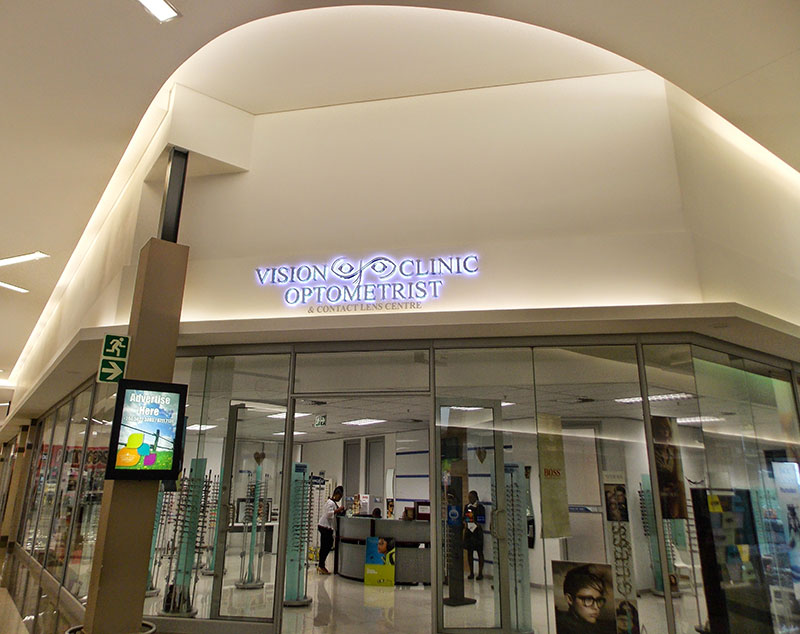 A brain child of Mr.Thulo Mokete, who had graduated from reputable European Universities, The University of Manchester Institute of Science and Technology and Anglia Ruskin University with BSc (Hons) Optometry and BSc (Hons) Optical Management and worked in UK as an optometrist, practice manager and dispensing optician, Vision Clinic Optometrist & Contact Lens Centre was incorporated on the 25th day of October, 2001 and started its operations offering comprehensive eye examinations and vision Care products.
Since its establishment, Vision Clinic has grown exponentially to become a fully integrated optometric practice with an optical onsite lab, eye care clinics with fully stocked and staffed optical dispensing units. We now offer daytime, evening and weekend appointments at our two locations (Lndc Shopping centre and Maseru Mall), with an extensive mobile eye care outreach program as well as a satellite eye care clinic at Lesotho's main Referral Hospital, Queen 'Mamohato Memorial Hospital.
Today, we are small enough to offer every single patient that walks through our door the personal service that no corporate chain can offer, yet large enough to take on any optical chain in Lesotho. we have over the years invested in the most modern eye care facilities, equipped with advanced diagnostic technology and vision correction products, and have build strategic alliances with wholesale suppliers as a show for our commitment to improving the life of people in Lesotho through enhanced vision.